Angie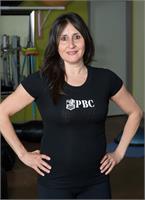 Customer Relationship Manager
Angie is a dedicated team leader that is humble and welcoming. Her Bio? Let our clients tell you:
"I would like to personally say THANK YOU (Angie) for all that you have done for me and continue to do. Your infectious smile whenever I walk through the doors at Integrity Fitness, always brightens up my day/night. I always look forward to our conversations that end up in complete laughter! ( HAHAHA) Thank you for always making me feel welcomed and part of a beautiful family. You are truly an ASSET to the Integrity Fitness Team! Looking forward to another 5 years! Cheers!
Santina
"I will never forget when I walked in to do my trial, I was greeted by Angie...with a huge warm smile on her face, which she has been wearing for 5 years now and I had met MINI MIKE (now Mike Fresh) for the very first time, they both made me feel welcomed and would assist me with anything on and off the exercise floor. To this day....Angie and Mike, always greet me with a huge smile and now we have many jokes that we share!!! How can I ask for anything more???? That's how clients should be treated and I have been treated that way FOR 5 YEARS!!!!" Christina
Angie is currently not instructing any classes.